Hey lovelies... where have I been??? hmm.... in my bed, at Goodwill, and putzing around my house moving things around.... I got an email from my school telling me to stay home!!! They are doing the floors and do not want anyone there moving furniture and screwing everything up.... So I happily complied and just went back to bed:)
So as always, I am working my fingers to the bone on my remote finding shows for my 3 readers.... Heres what I have found:
1. Naked and AfraidXL:
if you are fan of Naked and Afraid... this show is for you...12 former participants come back to be naked and afraid for 40 days!!!! They are in teams of 2-3 people and eventually, they will have to all meet up and be a team of 12 sharing resources, space, and tools...Ep. 1&2 have this CRAZY girl Honora... sooooooooooo funny!!!!
2. Flip or Flop
HGTV on Demand.... Are you sick of "House hunters"??? I'm not sick of it... I am just sick of watching the whole show only to have the person at the end go, " We just moved in like an hour ago..." and you don't see any changes or improvements.... so I found Flip or Flop... this married couple in California flip houses and what is good is you get to see how they stage the house at the end and see how beautiful the house is....
*** Up for contention:
Unreal:
Lifetime on Demand.... I have not watched this show... but I have heard about it for a long time... I plan on checking it out today... I don't care what Chris Harrison says
here
about UnReal... I am all in....
READ THESE BOOKS:
1.
I read this book in about three days... really good....
2.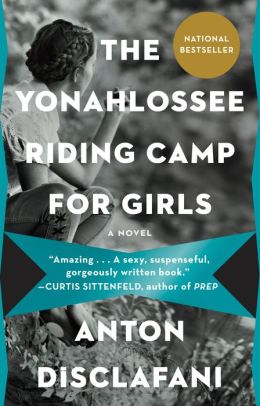 this book starts kinda slow, but makes up for it at the end... great book!!!
3.
I am seriously devouring this book!!!! I started it Monday night, last night I had to stop myself from going on because I wiiiiiiiiiiiiiiiildly don't want it to end!!! This is the best book I've read since
The Girl on the Train.... if you are looking for a great book.. this is it!!!!
Hope you are enjoying our last bits of summer...Have a great day!!!!