Good Morning Lovelies!!!!!! I am back and energized after some shopping, some decorating, and some blog hopping... I gotta tell you.. I dont' know what it is this year... but I am seriously ready for some Christmas... Thanksgiving is my favorite holiday, and I always feel like it gets pushed under the rug for Christmas... but this year.. bring on the Christmas....
I went on alot of blogs this weekend and there are so many Christmas home tours to take I swear I had to stop myself from going to Hobby Lobby or I would buy out the place...
But I did what I always do on weekends... went to Goodwill... I got some ornaments and some garland which I am turning into a project... (details to follow...)
I also went on Target.com and got this chair...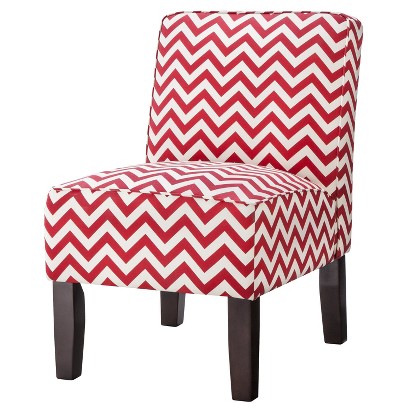 now it goes nicely with this chair currently in my living room..
plus also (to quote junie b.) it looks like a candy cane... I looked on Craiglist for another chair and I found this ad for two for 80.00... but they were sold.. wah wuh... this Target chair was on clearance and I got 5% off with my Target card.. ( I am not being paid by Target, but if they want to pay me for mentioning them like 9 times in this post.. OK!!!)
Now... all I have left to do is get the chair, put it together, and convince my hubsband that it has always been there so we dont' get into f ight about my spending.... wish me luck!!!